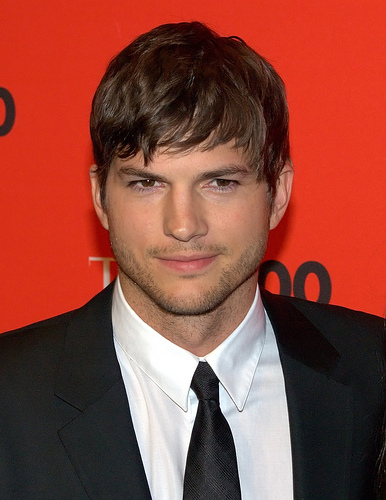 How Much Does Ashton Kutcher Weigh?
Ashton Kutcher weighs close to 170 pounds.
How Tall is Ashton Kutcher?
Ashton Kutcher is approximately 6'2" in height.
About Ashton Kutcher weight:
Ashton Kutcher is a professional actor and model. He is also a producer in his pallet of careers. Ashton is currently in his mid-thirties and weighs close to 170 pounds. Ashton has modeled for Next Modeling and has appeared in advertisements for Calvin Klein. He has play roles in the following films: Just Married, Down to You, The Guardian, Killers, Valentine's Day, Bobby, No Strings Attached, Guess Who, and Jobs.
There is not a lot known about Ashton's dietary regime or his fitness routine. For his height, he has kept his weight in a good range. In viewing his public photos, it seems Kutcher has done some physical exercise in his life as an actor. It does not appear he has had any weight related issues during his stardom.
Ashton Kutcher has made some very wise investments and adventures which have brought much attention to his name. He is known as the first person on Twitter with more than a million followers. He has made investments in many businesses including Skype, Path, and Fab.
Do you follow Ashton Kutcher in his acting career? Do you feel he is a good male model or does he have room for improvement? Celebrity Weigh In would love to hear your comments!
Photo Information: This photo is provided by and given credit to david_shankbone on Flickr.com. To read more about Creative Commons Licensing, please visit here.