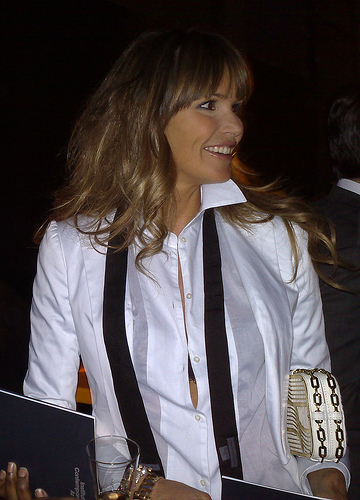 How Much Does Elle MacPherson Weigh?
Elle MacPherson weighs close to 125 pounds.
How Tall is Elle MacPherson?
Elle MacPherson is approximately 6'0" in height.
What is Elle MacPherson's Bra Size?
Elle's bra size is a 36B.
About Elle MacPherson's weight:
Elle MacPherson is an Australian model and actress. She is also well known for her Sports Illustrated appearances and she enjoys her business adventures on the side. Elle Macpherson Intimates and her skin care line, The Body, are also a hit with the communities. Elle has had much success in her modeling career and business as well as continues to receive numerous awards.
MacPherson is also active within the acting industry. She has appeared in some of the following films: Alice, Sirens, Jane Eyre, If Lucy Fell, The Mirror Has Two Faces, The Edge, and Batman & Robin. In television, she has appeared on Saturday Night Live, Friends, Fashion Star, and America's Next Top Model.
Diet and exercise are important to Elle and many models follow suit on being strict in what they can eat on a regular basis. Many models will follow a fruit and vegetable diet without the addition of fats to the diet. Crash dieting is also popular among models prior to modeling shoots and other important events.
Exercise helps the body to look more tone and is used by some models on a regular basis. Some will take sessions of walking and running to help keep the body fit. Each individual model will use exercise in a different way – some to the extreme.
Have you watched Elle on her modeling runs, or seen her in her acting career? Have you bought any clothing in her fashion line, or used her skin care products? We would love to hear your thoughts and comments!
Photo Information: This photo is provided by and given credit to nechbi on Flickr.com. To read more about Creative Commons Licensing, please visit here.