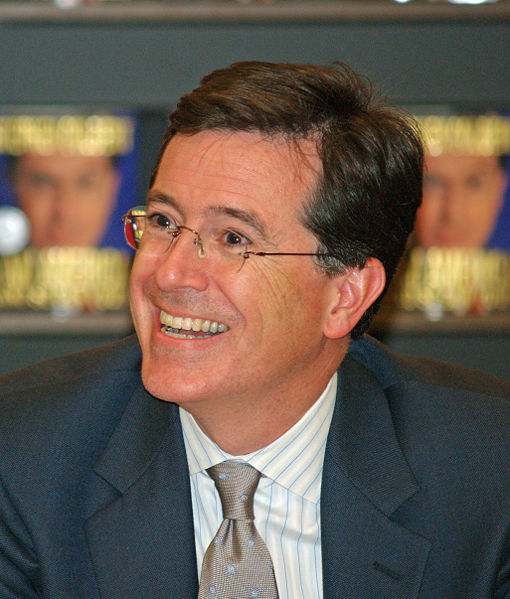 How Much Does Stephen Colbert Weigh?
Stephen Colbert weighs about 180 pounds.
How Tall is Stephen Colbert?
Stephen Colbert is 5'11" in height.
About Stephen Colbert weight:
Stephen Tyrone Colbert is a multi-talented American celebrity who is mostly renowned as a comedian, television host and a political satirist. His other attributes include writing, singing and acting. His satirical news show on Comedy central named The Colbert Report aired from 2005 to 2014 and was extreme popularity among a wide range of audience.
In his thirty odd year's long active media career, Colbert has bagged more than twenty Primetime Emmy Award nominations out of which, six times he has come up as the winner. He has also won a couple of Grammy Awards and a number of other awards on various fields of his talent. One of his books named I Am American grabbed the number one position on the best seller list of The New York Times. Colbert belonged to the list of Time's 100 most influential people for seven consecutive years.
In spite of the fact that NASA has named a treadmill in the International Space Station after him, Colbert hasn't ever been a fitness guru or anything like that. He can be termed as one of the fittest in his field of work, but that doesn't require him any strict diet plan or a lot of exercises. The veteran comedian isn't a vegetarian, but tries to keep his consumption within healthy limits.
Colbert once admitted that he used to smoke, drink alcohol and even try drugs in his college days but had given those up and never tried again. He doesn't do any gym workout but whether or not he does any cardio exercises or walking on treadmill is still unknown. He maintains discipline in his lifestyle which appears to be the key of his staying fit.
Photo Information: This photo is provided by and given credit to David Shankbone – on Flickr.com with permission via Creative Commons Licensing.