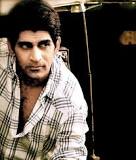 How Much Does Rahul Singh Weigh?
Rahul Singh weighs close to 165 pounds.
How Tall is Rahul Singh?
Rahul Singh is approximately 6'1" in height.
About Rahul Singh weight:
Rahul Singh is the name of a Bollywood actor, writer and model from Maharashtra, India. He is the son of Prabha Thakur, a Hindi poet as well as a member of the upper house of the Parliament of India. He kicked off as an actor in the 2001 movie titled Zubeidaa and as a writer in the 2002 movie Kaante.
Since then, Rahul Singh has appeared in thirty five odd Bollywood movies such as Delly Belly, Jail, Chitkabrey, Family: Ties of Blood, etc. and a few television series which includes Taccuino Indiano and 24. He has played roles in a number of plays for both English and Hindi theaters in the Oval House Theater of London. He has written, directed and acted in stage plays for the theater group founded by him which foster awareness for rising social issues.
Rahul Singh is one of the tallest actors in the Indian Film Industry. Throughout his active career years, the thirty-nine-year-old actor has never appeared anything more than slim and fit. He doesn't follow any strict diet for being so. He eats non-vegetarian foods but keeps the intake within a limit. He has fondness for a variety of milk-made Indian desserts. He doesn't smoke cigarettes but drinks alcohol occasionally.
Even though Rahul Singh isn't very serious about his food intake, he manages to be pretty serious about his workout. He goes to gym five days a week and spends an hour and a half there. He mostly loves doing cardio exercises and a little of weight exercises. Due to back injuries, the actor has to avoid doing severe weight exercises.