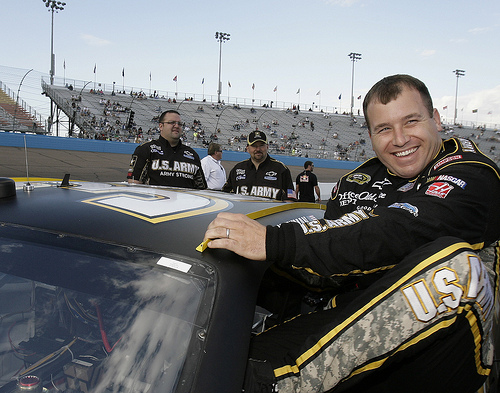 How Much Does Ryan Newman Weigh?
Ryan Newman weighs close to 180 pounds.
How Tall is Ryan Newman?
Ryan Newman is approximately 5'10" in height.
About Ryan Newman's weight:
Ryan Newman is another popular race car driver. He drives for the U.S. Army car in the Nascar Sprint Cup. He is in his mid-thirties and weighs around 180 pounds. Ryan has achieved a multitude of awards and achievements.
Newman loves his car collection in addition to racing. He owns approximately fourteen cars. Ryan is a great guy and wants to make the difference in so many ways. He is also involved in a variety of charitable organizations along with his wife. The Newman family is involved in educating the public about adopting pets from local animal shelters. They are also big on keeping the great outdoors in good shape and teaching others. One other interest for the family is helping provide scholarships for those interested in a racing career.
Ryan, like other sports figures, must take the time to work out and stay in shape the best he can. Eating right is important and it can affect your performance when not followed routinely. Drinking plenty of fluids is also important.
Do you enjoy watching Ryan Newman race? Do you follow him on his personal website? What are your thoughts about him and his career? What about his weight? Do you think he needs to lose some weight to perform better?
Please leave your comments below. We look forward to hearing from you here at Celebrity Weigh In!
Photo Information: This photo is provided by and given credit to U.S. Army on Flickr.com. To read more about Creative Commons Licensing, please visit here.