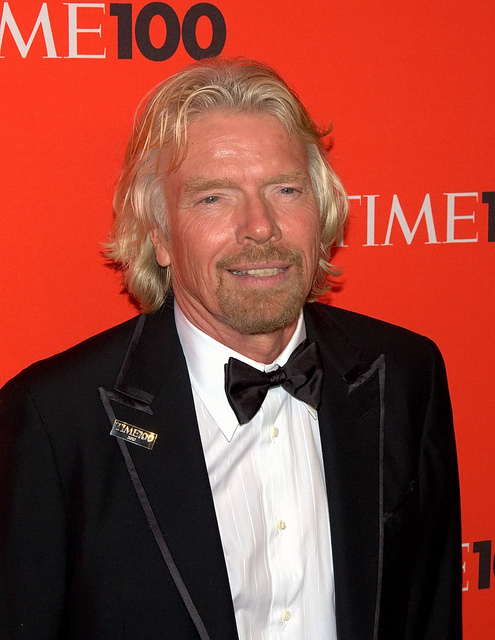 How Much Does Richard Branson Weigh?
Richard Branson weighs about 190 pounds.
How Tall is Richard Branson?
Richard Branson is 5'11" in height.
About Richard Branson's weight:
Sir Richard Charles Nicholas Branson, or in short Richard Branson, is the founder of Virgin Group, a business umbrella shadowing more than four hundred companies. He is, according to the Forbes, United Kingdom's seventh richest citizen with an estimated net worth of 4.9 billion USD. The English businessman and investor started his first business at the tender age of sixteen which was a magazine named Student. He is also the author of an international best-seller autobiography named Losing My Virginity.
In his 49 years of active career, Branson has bagged a huge number of awards and honors. Loughborough University, in 1993, presented him an honorary degree of Doctor of Technology. Queen Elizabeth II presented him the honor of knight Bachelor for his services to entrepreneurship in late 1999. For his environmental and humanitarian support, he received UN Correspondents Association Citizen of the World Award.
Richard Branson, not only maintains his fitness, but also advocates strongly the benefits of keeping fit. Even though he was a beef-lover since his childhood, he has managed bringing to an end eating beef or any other red meat a couple of years ago. He loves having chicken, prawn, fish dishes, fruits and vegetables, but obviously in a balanced proportion. Fish is what he loves most among all the foods.
The 64 year old billionaire has an interesting theory that if he works out for an hour a day, his work efficiency increases to a level worth four additional hours! He holds the workout as a key to boost his focus and mental sharpness. He does a lot of cardio exercises with a handsome portion of weight exercises. He has a personal trainer who sets his regular workout schedule.
Photo Information: This photo is provided by and given credit to David Shankbone – on Flickr.com with permission via Creative Commons Licensing.