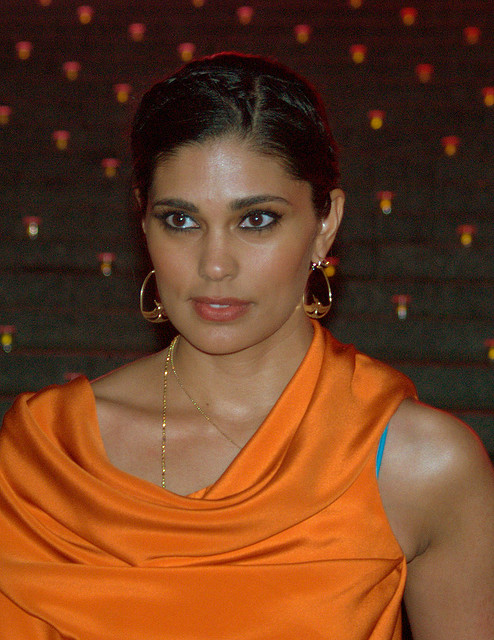 How Much Does Rachel Roy Weigh?
Rachel Roy weighs close to 125 pounds.
How Tall is Rachel Roy?
Rachel Roy is almost 5'10" in height.
What is Rachel Roy's Bra Size?
Rachel's bra size is a 34B.
About Rachel Roy's weight:
Rachel Roy is a first generation American who is one of the top fashion designers in the US today. Her father is Indian and her mother is Dutch. She started her fashion designing career at the age of just 14. In her twenty six year long career, Kim Kardashian, Kate Hudson, Michelle Obama, Sharon Stone, Jennifer Garner, Lucy Liu, Tyra Banks, Penelope Cruz and many other celebrities converted as her clienteles.
Rachel was honored by the Bollywood industry by an award for her contribution to fashion in America early in the year 2006. In the following year, the Council of Fashion Designers of America inducted her. She launched the brand "RACHEL Rachel Roy" which presents a splendid collection of sportswear, footwear and other accessories.
The celebrity fashion designer is not only aware of the fitness of her models and clients, but also keeps a close look over her own fitness. At breakfast, she consumes egg whites and gluten-free toast with black-truffle olive oil on four days of a week. On the remaining three days, she enjoys having a special juice Dr. Junger's Clean Shakes, adding some almonds and avocado to it. At lunch Rachel consumes salad with avocado, beets, cucumbers, sprouts, and grilled chicken. If she's home, she eats brown rice, chicken, and vegetables or soup with gluten-free bread for dinner.
Rachel's secret for staying so fit and gorgeous despite being the mother of two children isn't just a healthy diet. She also works out six times in a week. She has a private yoga trainer who helps her doing yoga for two or three days in a week. She also does some uphill walking and running on the treadmill for 30 minutes on each of the remaining days.
Photo Information: This photo is provided by and given credit to David Shankbone – on Flickr.com with permission via Creative Commons Licensing.