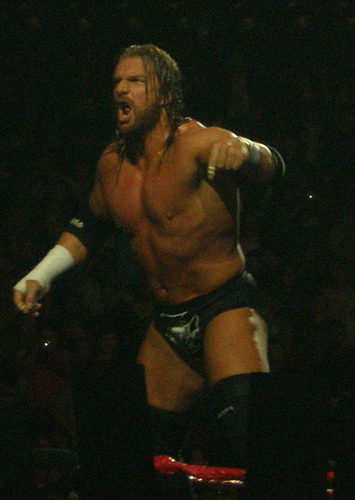 How Much Does Paul Michael Levesque Weigh?
Paul Michael Levesque weighs close to 270 pounds.
How Tall is Paul Michael Levesque?
Paul Michael Levesque is approximately 6'3" in height.
About Paul Michael Levesque weight:
Paul Michael Levesque, better known as Triple H, is a popular, professional wrestler who is currently in his mid-forties. He currently works for WWE, or World Wrestling Entertainment. In Paul's professional career, he has won twenty-three WWE championships. Levesque also holds thirteen world championships.
Triple H is like many other professional wrestlers working out on a regular schedule. His routine includes body building and strength training at least five times weekly. He has held his body building routine since approximately age. Triple H has also entered numerous body building contests in his life.
Body building often includes ripping the body down to lower percentages of fat. Many wrestlers use this method of stripping in order to then show more muscle tissue promoting a better looking body. Individuals who use this method must be very careful since it can become very dangerous.
Most body builders, like Triple H, will spend about three to four months of the year following a ripping diet regime. It is important the individual is healthy when they take part in this regime. Generally, ripping will include weight lifting exercises in sets.
Do you like professional wrestling? Do you follow Triple H as well as other famous wrestlers? We would love to hear your comments and thoughts about ripping as well as dieting regimes of wrestlers!
Photo Information: This photo is provided by and given credit to Snerkie on Flickr.com. To read more about Creative Commons Licensing, please visit here.