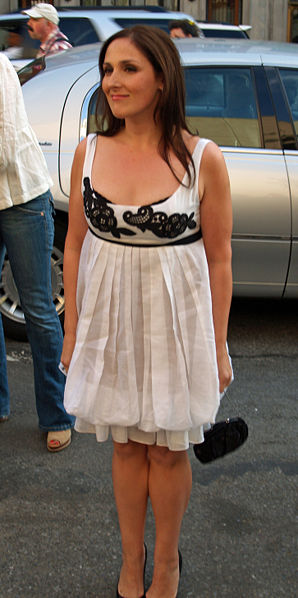 How Much Does Ricki Lake Weigh?
Ricki Lake weighs close to 120 pounds.
How Tall is Ricki Lake?
Ricki Lake is approximately 5'4" in height.
What is Ricki Lake's Bra Size?
Ricki's bra size is a 34A.
About Ricki Lake's weight:
Ricki Lake, also known as Ricki Pamela Lake, is an actress as well as a television host. She is also actively involved in productions. Currently, Ricki is in her mid-forties and looking better than she ever has. In her earlier years of life, she fought with being heavy and overweight. This carried over into her adult years and his largest clothing size was a 24.
After much efforts in taking the weight off, Ricki Lake now wears size 4 to size 6 clothing. This is a remarkable difference and it is amazing to think how much excess weight her body was carrying around. Lake has learned how to control her urge to eat foods and incorporates some fitness into her daily routine.
Public interviews reveal Ricki must think about her food choices every day and often ignores those "food voices" in her head. Each mealtime comes with a choice of choosing healthy foods, or not so healthy foods. Every bite counts in staying healthy and provides results in keeping the weight off or losing the battle.
Do you follow Ricki Lake? Have you read her public interviews about her weight loss journey? Do you feel she has went too far in losing weight? Or, is her current weight acceptable? Celebrity Weigh In would love to know!
Photo Information: This photo is provided by and given credit to David Shankbone on Flickr.com. To read more about Creative Commons Licensing, please visit here.