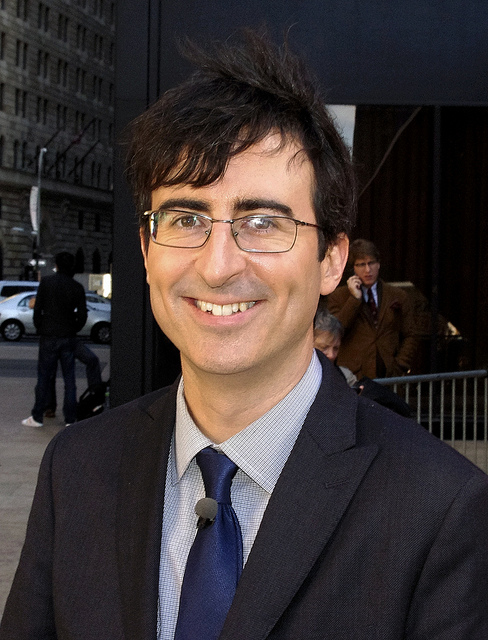 How Much Does John Oliver Weigh?
John Oliver weighs about 170 pounds.
How Tall is John Oliver?
John Oliver is 5'11" in height.
About John Oliver's weight:
John Oliver is an English celebrity who's done acting, hosting, stand-up comedy, voice acting, writing and producing both in the United Kingdom as well as the United States. He is also known as a political satirist and media critic. Americans might best recognize him as the host of Last Week Tonight with John Oliver while his countrymen might recognize him as a panelist on Mock the Week.
John plays the role of Professor Ian Duncan in the NBC series Community and Dick Pants in the movie The Love Guru. He is one of the two co-hosts of the weekly satirical comedy podcast The Bugle which has aired more than 200 episodes till today. He has been the voice of Sherlock Holmes in Gravity Falls, Coach Green in Randy Cunningham: 9th Grade Ninja and Vanity Smurf in The Smurfs movie series.
John is one of the celebrities who have always been skinny and slim. He strongly advocated against consumption of sugar which he believes is 'the new tobacco' being the direct cause of obesity, high blood pressure and heart diseases. He has always been a non-smoker and a non-alcoholic but isn't a vegetarian though. Nothing more is known about this celebrity's diet or food consumption.
Being a 'genetically skinny' person, John doesn't seem to need to do workouts to maintain his fitness. The thirty seven year old comedian is reluctant towards doing any kind of exercises. He is one of persons who have, possibly, not ever been to a gym! In spite of being that skinny, he should do some cardio exercises at least to live healthy in the upcoming days of his life.
Photo Information: This photo is provided by and given credit to David Shankbone – on Flickr.com with permission via Creative Commons Licensing.