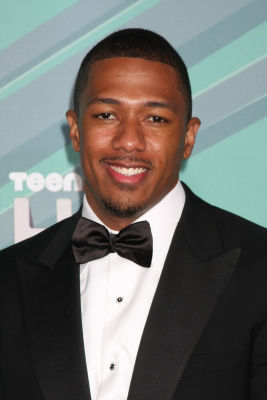 How Much Does Nick Cannon Weigh?
Nick Cannon weighs close to 175 pounds.
How Tall is Nick Cannon?
Nick Cannon is approximately 5'11" in height.
About Nick Cannon's weight:
Nick Cannon is a celebrity icon while America loves his humor and talent!  Recently, Nick has been famous for showing his humor in America's Got Talent. He is a born comedian as well as an actor. He has his hands in many things including rapping, radio, television, and being an entrepreneur.
So, how does Nick keep his weight down? First of all, he is a very busy person and is always on the go. Recently Nick was hospitalized with kidney problems. He is now thinking twice about his health and looks forward to many years with his wife and kids.
He is now on a renal diet which is best for his body.  He has to drink plenty of water to keep the body hydrated and functioning properly. He also eats plenty of fruits and veggies in his daily diet. He has to watch carefully the foods that are going into his body.
He loves to eat Lucky Charms, but now has to pass on this. His kidney challenge was significant and was a real eye opener for him. He is eating simple foods which are natural for the body. If he chooses oatmeal, it is not the processed kind – it is REAL oatmeal. He jokingly told the media recently, "The kind horses eat!"
Keeping your kidneys in good function is best for the body. If you have a family history of kidney disease, then it is important to seek regular medical checkups concerning your body. Keep your weigh at a good amount and eat more natural foods, like Nick Cannon!