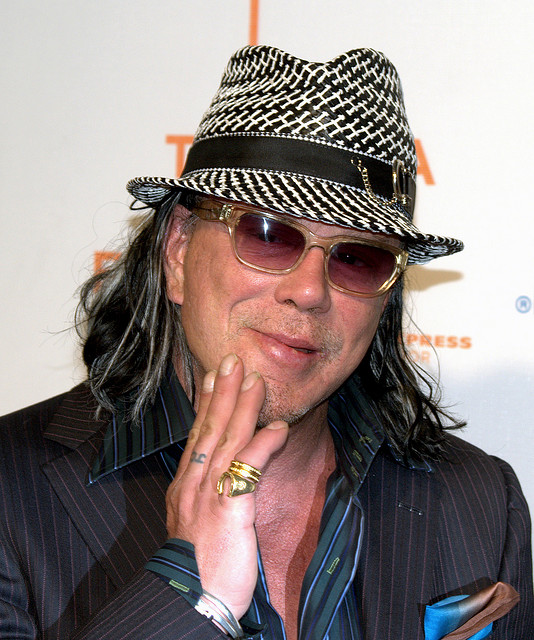 How Much Does Mickey Rourke Weigh?
Mickey Rourke weighs about 235 pounds.
How Tall is Mickey Rourke?
Mickey Rourke is 5'11" in height.
About Mickey Rourke weight:
Philip Andre Rourke Jr., popularly known as Mickey Rourke, is a multi-talented American celebrity who has been a boxer, actor and screenwriter at professional levels. At the age of twelve, Mickey debuted as an amateur boxer and continued for more than a decade. He, then, entered into Hollywood with Steven Spielberg's venture titled '1941'. He had returned to boxing as a professional and again left it returning to acting.
The most notable roles of Mickey include that of the lead Randy Robinson in 'The Wrestler' and the key supervillain named Whiplash in the second installment of Iron Man series. He has bagged more than a dozen and a half awards including a Golden Globe and a BAFTA award. He has also received an Oscar nomination.
Even at the age of 62 years, Mickey has an impressive physique and perhaps one of the best in Hollywood. The reason behind this is his powerful commitment to stay fit and eating healthy nutrients. The former boxer follows a regular high protein and low carb diet comprised of six to seven small meals. He takes protein shakes at least three times a day. He was for a while addicted to drugs and alcohol but has brought an end to that dark phase of life with the help of a Catholic Church priest.
As he had been a boxer, Mickey doesn't hesitate to take on brutal work out sessions in the gym. He works out hard for an hour to an hour and a half followed by intense cardio sessions (for half an hour to an hour) on a regular basis. At times he has taken challenges for certain movies like Iron Man 2 and The Wrestler which needed him to gain a forty odd kilograms of weight with just raw muscles.
Photo Information: This photo is provided by and given credit to David Shankbone – on Flickr.com with permission via Creative Commons Licensing.