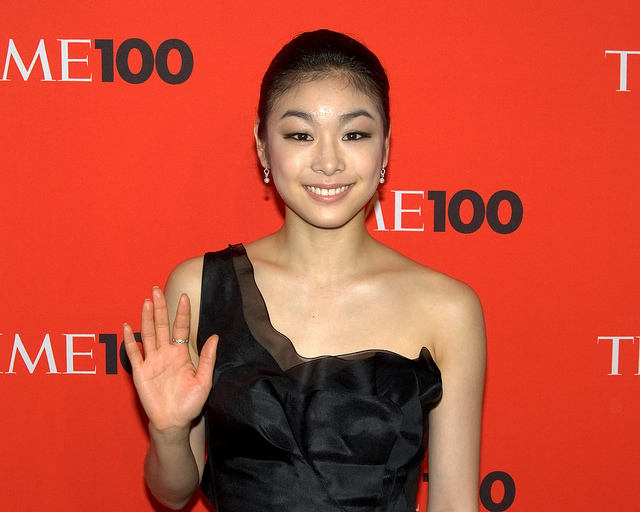 How Much Does Kim Yuna Weigh?
Kim Yuna weighs about 105 pounds.
How Tall is Kim Yuna?
Kim Yuna is 5'4" in height.
What is Kim Yuna's Bra Size?
Kim's bra size is approximately 34A.
About Kim Yuna's weight:
Kim Yuna is the name of a living legend in the world of figure skating. The South Korean figure skater who started international competitive career at the age of 11 brought the curtain down on her competitive career with a silver medal in Sochi 2014 Winter Olympic Games.
The Queen of figure skating upholds a number of records including the world record for the ladies' combined total score and free skate score. She is the first South Korean figure skater to stand victorious at Winter Olympic Games, World Championships, Grand Prix Final, World Junior Championships and Junior Grand Prix Final. There are obviously many more achievements under her belt.
Figure skaters can in no way afford even a little bit of fat in their body. They need to maintain a very proportionate physique to let them twirl in the air swiftly. However, Kim initially was pointed as being too tall for her sport. So, it has been a key concern for her to maintain her weight to a level where she can eliminate the disadvantage of her extra height. She follows a strict diet of 1200 calories to keep her weight proportionate for peak performances.
The 2010 Vancouver Olympic gold medalist starts her day with steamed rice and soup to keep her body hydrated throughout the day. She takes red fruits like strawberries, tomatoes and cherries which reduce lactic acid in her body during workouts, protein-rich vegetables like beans, soy milk and tofu. She also eats fish to get protein which helps her to maintain muscular endurance, but strictly avoids any kind of meat. The diet is scientifically designed to meet the demands of her body and to eradicate fatigue after all the hard work that she does in her skating workouts and training.
Photo Information: This photo is provided by and given credit to David Shankbone on Flickr.com. To read more about Creative Commons Licensing, please visit here.