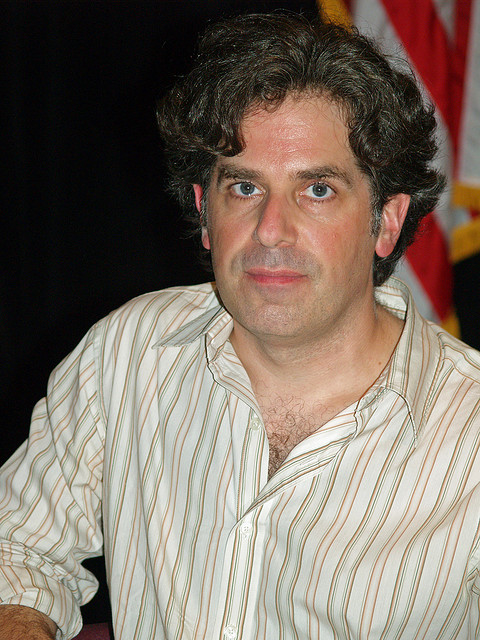 How Much Does Jonathan Lethem Weigh?
Jonathan Lethem weighs about 185 pounds.
How Tall is Jonathan Lethem?
Jonathan Lethem is 5'9" in height.
About Jonathan Lethem's weight:
Jonathan Allen Lethem, or in short Jonathan Lethem, is one of the prominent American writers of today who is known as a 'genre bender'. He has written novels, short stories and essays. His mother, Judith Frank Lethem, was a political activist and his father, Richard Brown Lethem, was a painter. Jonathan's first novel was published in 1994 followed by eight more till today.
Jonathan's first major breakthrough was his novel Motherless Brooklyn of 1999 which brought him a National Book Critics Circle Award. His novel of 2003, The Fortress of Solitude, proved to be a New York Times Best Seller. He bagged the prestigious MacArthur Fellowship in the year 2005.
If you've looked at Jonathan's photos of different years, you can see how irregularly he has gained or lost weight through time. A photo of the year would suggest him as somewhat heavy, while that of the next year would suggest him as of a balanced weight and again the next year bulky! He is one of those celebrities who struggle with maintaining discipline in life in the area of diet and exercise.
The major cause of such indiscipline and irregularity is that he tends to be lost in his world when he's writing. We don't know much about his diet and workout routine other than the fact that he is not a fitness freak to consider these health activities at first place.
Photo Information: This photo is provided by and given credit to David Shankbone – on Flickr.com with permission via Creative Commons Licensing.