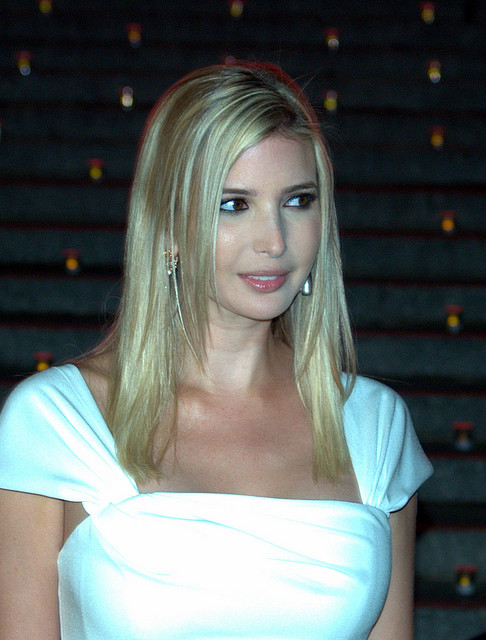 How Much Does Ivanka Trump Weigh?
Ivanka Trump weighs close to 135 pounds.
How Tall is Ivanka Trump?
Ivanka Trump is approximately 5'11" in height.
What is Ivanka Trump's Bra Size?
Ivanka's bra size is a 36C.
About Ivanka Trump's weight:
Ivanka Trump, the daughter of American business tycoon Donald Trump and Ivana Trump, is a businesswoman, fashion model and writer. She is the Executive Vice President of Development and Acquisition at the Trump Organization and the principal of Ivanka Fine Jewelry as well as Ivanka Trump Lifestyle Collection.
Ivanka modeled for Versace, Tommy Hilfiger and a number of brands. She was featured on the covers of popular magazines like Stuff, Forbes, Harper's Bazaar and Top Choice Magazine. In 2007, she was placed at the eighty third place of Maxim Hot 100. She appeared on the television shows The Apprentice 5, Apprentice 6 and The Celebrity Apprentice. She also wrote a book named The Trump Card: Playing to Win in Work and Life.
Ivanka not only keeps an eye at her wealth, but also loves to maintain her health! In spite of being the mother of two children, she has been able to maintain her amazing body with regular diet and workout. She starts her day with Greek yogurt or cottage cheese, blueberries, raspberries along with whole wheat English muffin or cereal. At lunch, she usually eats salmon with vegetables or chopped salad. At dinner, she eats rich savory pastas or vegetable, pea and broccoli soups.
Ivanka tries a variety of workout stuff. She loves playing golf, tennis and skiing. She also loves doing yoga and spinning. She has a personal trainer but doesn't really love to spend time at gym. Of all the gym exercises, she focuses on abs workout. Well, it seems like the multi talented and rich celebrity believes firmly in the saying 'Health is wealth'!
Photo Information: This photo is provided by and given credit to David Shankbone – on Flickr.com with permission via Creative Commons Licensing.