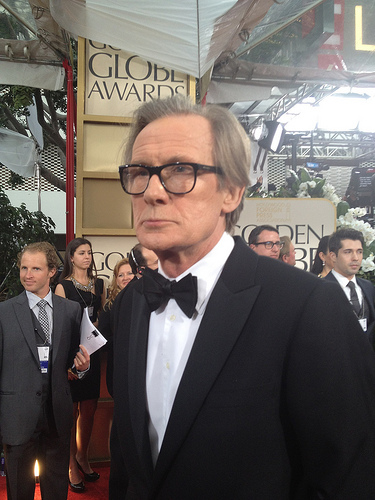 How Much Does Bill Nighy Weigh?
Bill Nighy weighs close to 185 pounds.
How Tall is Bill Nighy?
Bill Nighy is approximately 6'2" in height.
About Bill Nighy's weight:
Although Bill Nighy is in his mid-sixties, he is a well-known British Actor. Some of his more famous film roles include Still Crazy, Lawless Heart, Love Actually, Best Exotic Marigold Hotel, Pirates of the Caribbean, Shaun of the Dead, Hot Fuzz, as well as Harry Potter and the Deathly Hollows.
Bill Nighy grew up with his mother being a nurse and is well aware of the needs to live a healthy lifestyle when it comes to diet and exercise. In his lifetime, Bill has also been viewed as one of the best dressed over their fifties just last year.
Bill does not appear to do regular body building or weighted work outs. Although, it does not appear that he has had issues with being overweight in his life. We do not know his exact dietary plan which he follows from day to day.
Do you feel Bill Nighy has ever had a weight issue? Do you know if he enjoys walking, jogging, or some other form of exercise on a regular basis? What are your thoughts about Bill's dietary lifestyle? We would love to hear your weight related comments here on Celebrity Weigh In!
Photo Information: This photo is provided by and given credit to jdeeringdavis on Flickr.com. To read more about Creative Commons Licensing, please visit here.