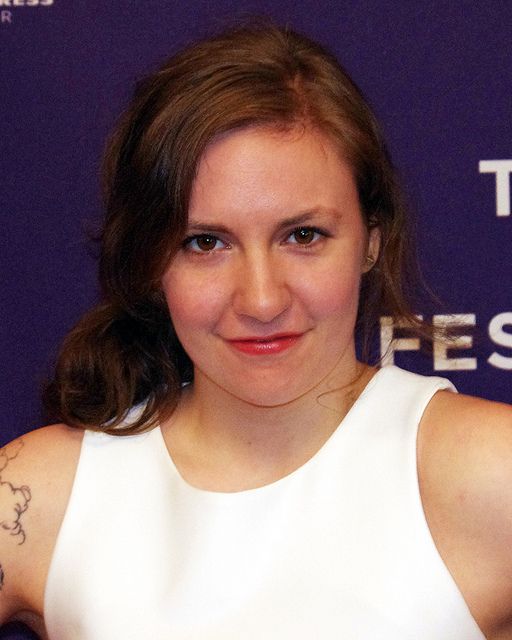 How Much Does Lena Dunham Weigh?
Lena Dunham weighs close to 140 pounds.
How Tall is Lena Dunham?
Lena Dunham is approximately 5'3" in height.
What is Lena Dunham Bra Size?
Lena's bra size is a 34B.
About Lena Dunham weight:
Lena Dunham is the name of the American multi-talented celebrity who has proved her worth as an author, screenwriter, director, actor and producer. She is known best as the creator, writer and star of the popular HBO comedy-drama series Girls and as the director, writer and star of the 2010 movie Tiny Furniture.
In her nine-year-long career, Lena Dunham has received a number of awards and nominations in a number of categories including a couple of Golden Globe Awards, an Independent Spirit Award and eight Emmy nominations are most noteworthy. She's the first woman to receive a Directors Guild Award for Outstanding Director in a Comedy Series.
Lena is one of those celebrities who are self-confessed 'chubby'. In her memoir book Not That Kind of Girl, the twenty-eight-year-old celebrity states that she has always struggled in dieting and she couldn't convert herself to a vegan even after her decade-long endeavor. A couple of years ago, Lena ended up hospitalized for severe dieting and drinking too much laxative tea. Since then, she's kept herself away from any such intense dieting attempt.
Being inspired by her parents, Lena Dunham has taken up workout more seriously than ever. Lately, she has started doing a variety of exercises on a regular basis not to shed pounds, rather to maintain her body fitness. Lena loves doing Acroyoga, which can be termed as a combination of acrobatics and yoga done with the help of a partner. In recent times, she's been sharing images of her workout on social media.
Photo Information: This photo is provided by and given credit to David Shankbone – on Flickr.com with permission via Creative Commons Licensing.